The Greene School
CLASSES ARE OPEN TO GREENE SCHOOL STUDENTS ONLY
Cheer │Ages 5 - 10 │ Wednesdays
Tumbling │Ages 5-10 │Fridays
JCC: PALM BEACH GARDENS
CLASSES ARE OPEN TO THE PUBLIC
Ballet/Tap│Ages 3-5│2:45-3:30
Cheer│Ages 5-10│TBD
Tumbling│Ages 5-10│Thursdays
The Benjamin School
CLASSES ARE OPEN TO TBS STUDENTS ONLY
Dance │PS & Elementary │Mondays
Tumbling │PS & Elementary │Thursdays
Convenience for Working Parents
Our mobile program is convenient for parents, offering activities for all children to get involved in. Transportation and scheduling are made easier for working or busy parents by bringing the fun directly to your children. Giving your children the ability to dedicate time to the activities they love is still possible even with a full schedule, thanks to our mobile program.
Convenient and Taught By Pros
The convenience of your children's dance, cheer, tumbling or sports classes being taught right at their schools and organizations is unbeatable! To make this experience even more rewarding for you and your children, our staff of highly skilled instructors makes every effort to create a fun, safe, and challenging atmosphere during our classes. We want to help your child's skills improve while ensuring that they enjoy their activities.
Local Schools and Organizations
ABCD understands the importance of convenience when it comes to our mobile program. That is why we offer our classes in locations such as local schools in the Palm Beach County Area. Our goal is to schedule weekly classes, taught by professional instructors, in locations that are already a part of your and your child's daily routine. An annual recital will allow your children to showcase all that they have learned and accomplished at our mobile program!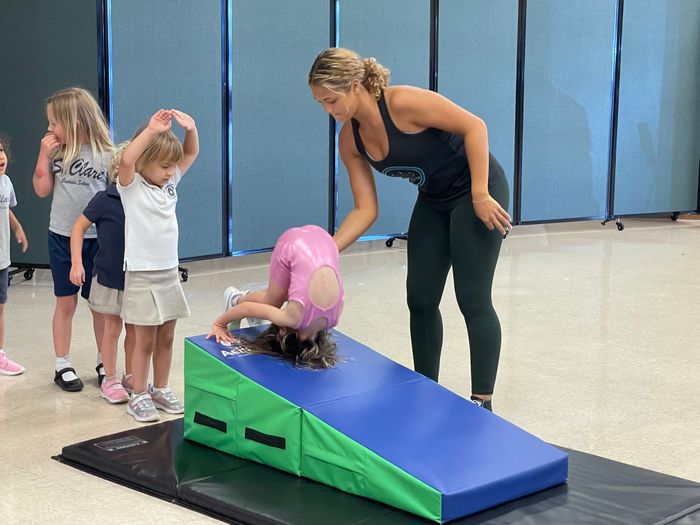 Ms. Tonya's Mobile Dance Program was life changing for me and my girls! As a mom of 3, getting all of my girls to all of their activities every day proves to be quite the challenge. When I heard Ms. Tonya was going to be coming to their school it was a no brainer! She's an AMAZING teacher, the girls had a blast, and they learned so much!! Not to mention, I didn't have to do 3 different drop offs and pick ups! I picked them all up at the same time right from their school! Thank you Ms. Tonya!
- Katie M.